The first comic, Samhain, is a risographed flutter book showing a narrative set during Celtic New Year rituals in Iron Age Europe.
A6 closed, A3 opened.
Please see the review on the go-to website for reviews on UK indipendent comics scene, Broken Frontier for 2017s East London Comic Arts Festival, which was organised by Nobrow Press.
Retail Price £5 / US$7 / CA$9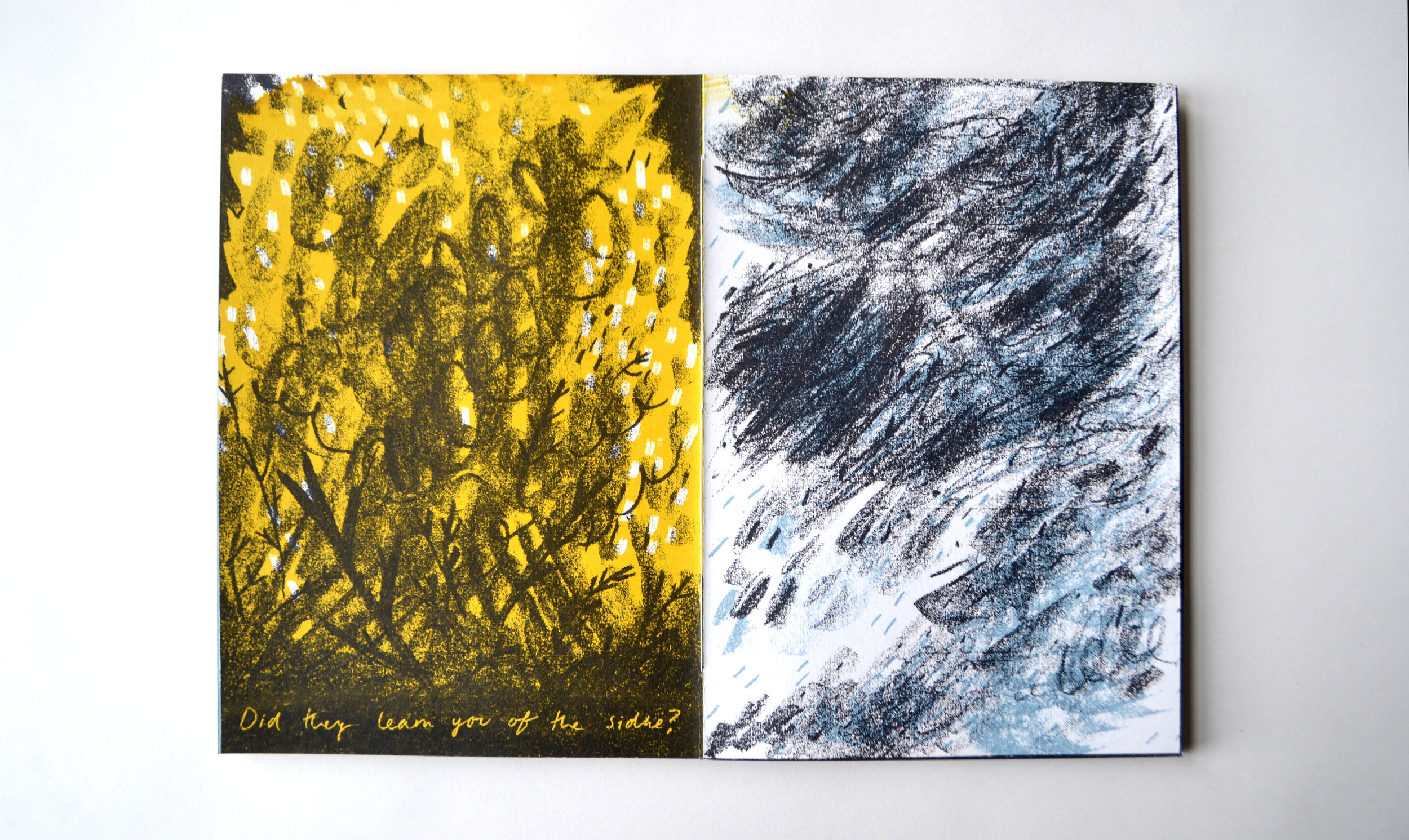 The second, Secrets We Cannot See, is a 32-page artists' book on the loss of knowledge of ancestors, their beliefs and their rituals.
A5, digitally printed.

The screenprinted version was selected for the Royal Scottish Academy Open Exhibition, and was exhibited at the National Gallery of Scotland in 2017.
The original images were created with a mixture of pencil marks and trace monotype, experimenting with line and texture.
With a slow pace mixing image and text, it juxtaposes the figurative and the abstract.
See the review by Broken Frontier for this years East London Comic Arts Festival (ELCAF).
Retail Price £5 / US$7 / CA$9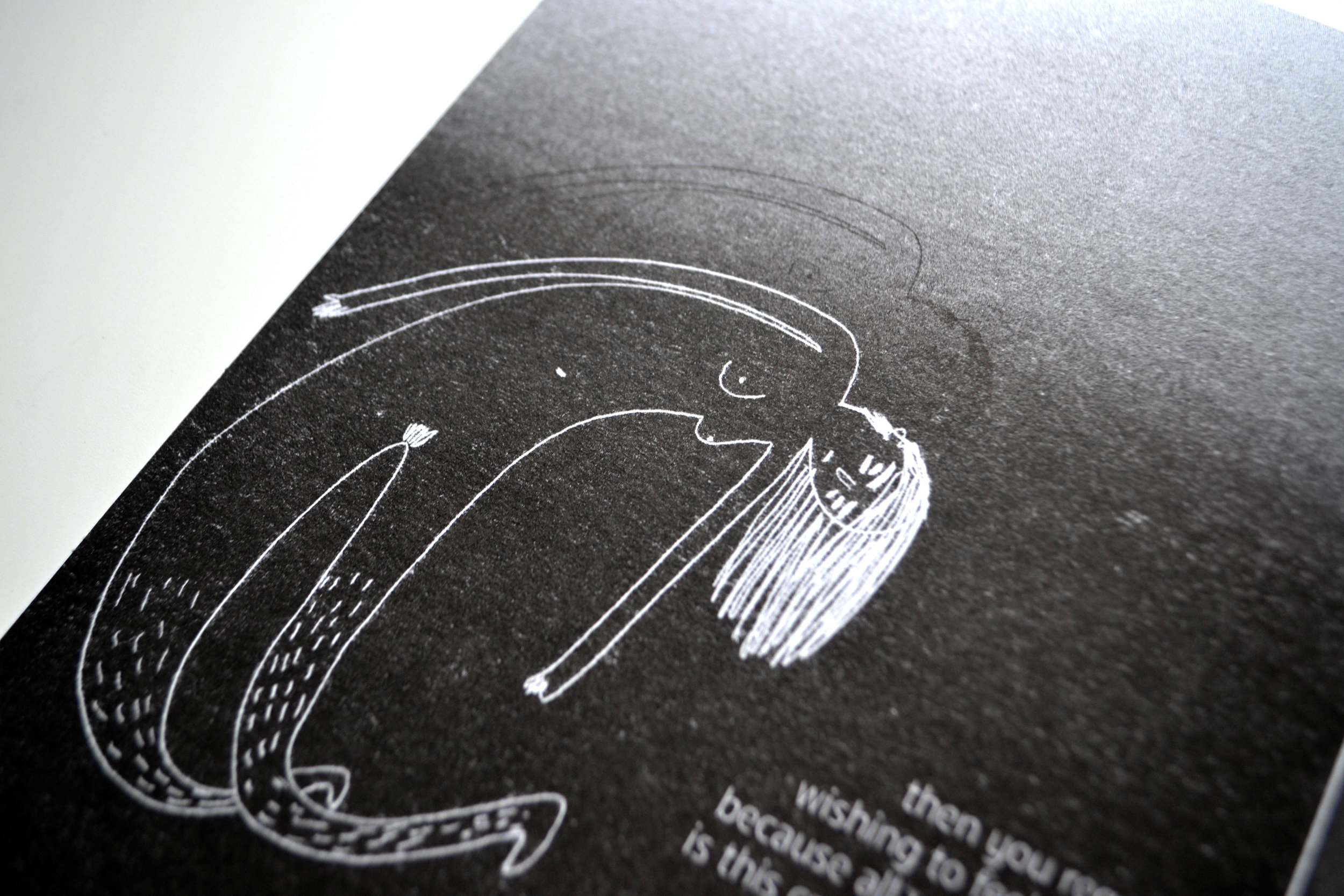 And the third, Chemicals, is a comic on the mental state and shared experience between mother and daughter fifteen years apart.
A5, 16 pages.
Risograph.
Retail Price: £5.50 / US$7.50 / CA$9.50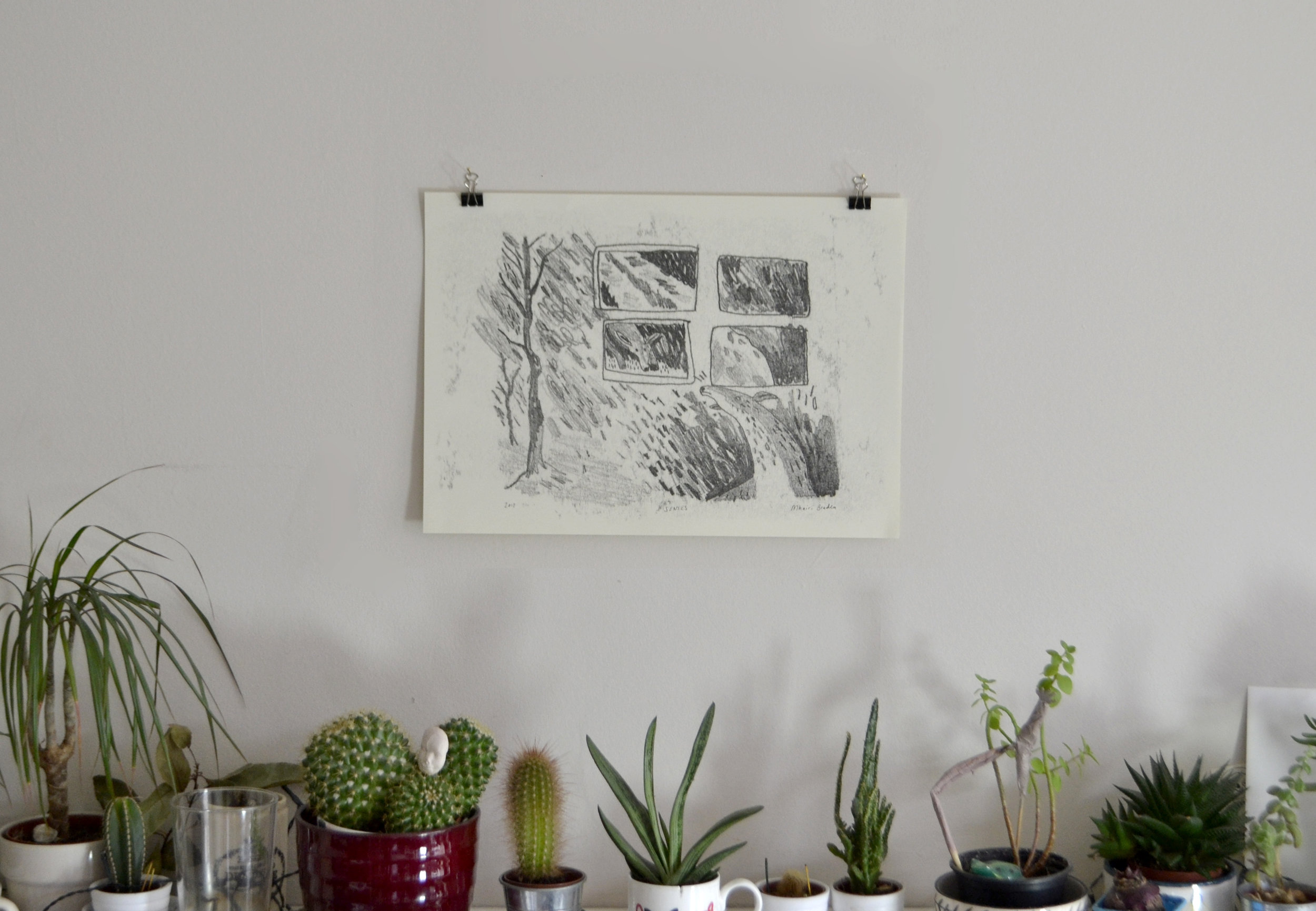 This is an A3 risographed poster,
'Senses'
Retail Price £5 / US$7 / CA$9